Something for the weekend, sir? I am standing in the middle of a supermarket, holding my tool. It is important that the security cameras see that I am waving my tool. This is to avoid any discomfort.
OK, you guessed the punchline: I'm trying to compare my old set of folding hex keys with a new set I spotted in the discount aisle yesterday. Unfortunately, within 24 hours, they either sold, pulled out faulty inventory, or simply gave up selling it and moved on. I missed my chance and I find myself there, disappointed – one could even say helpless – tool in hand.
The discount aisle is an innovation introduced by the new management. This particular mini-supermarket, my closest to home, was once a hell of grubby, dimly lit pasta and ready-made meals, and whose "Herbs and Spices" shelf was only ever filled with salt or pepper. . Previously there was a storage shelf – well, plus a wobbly table near the checkout, really – that could just as easily have been labeled "Ripped Cookie Packets" or "Broken Things."
The store was taken over by a larger chain earlier this year and is now a refurbished, air-conditioned retail space filled with unknown and unpronounceable European brands, but still seemingly unable to sell ground cumin. The biggest change is that there is now a huge driveway running the length of the floor that is stacked haphazardly (I guess, on purpose) with cheap, low-quality non-food items such as kitchen gadgets, garden and home accessories. decoration materials.
Believe me, you wouldn't want this shit.
Yet every time I rush out to buy just a few tomatoes, I inevitably find myself checking out with an armful of impulse buys picked up from the discount aisle. A new doormat that does not fit on any door. A hexagonal oven dish. A screwdriver toolbox that is just a little too short to hold my screwdrivers. A power supply whose sockets are too close together so I can only use half of it.
It could be much, much worse. I could go home with a refillable contactless coffee grinder, an app-controlled salad spinner, or a pair of Nordic hiking poles with built-in GPS.
The latter product must obviously be paired with a smartphone. Since your smartphone already has built-in GPS, anyone can guess why hiking poles need their own, too, unless they're planning to go hiking on their own. Remember, this is no more silly than the classic USB-powered desktop fan – a device that inexplicably consumes so much power that it overheats your laptop, so you end up pointing the fan straight at it. the USB port it is plugged into.
The habit of entering a business with a plan only to come out with something entirely different is a common human trait. I am in good company. Spencer Elden's recent threat of legal action against the surviving members of Nirvana and the Kurt Cobain estate reminded me of how common this is.
Spencer was the baby swimmer on the blanket of no matter.
Although too young at the time to make a proper model release deal with the photographer, Spencer is known to dine on his accidental fame. You can imagine how much of a conversation starter that must be: a generation earlier might have been just as impressed if you had told them you were one of the kids on the cover of Houses of the Holy.
However, Spencer is now 30 and a little pissed off that he didn't make any real money from the photoshoot. His trial is not based on that so much as on the claim that he was sexually exploited. Letting millions of people see her four-month-old baby, the album cover art is nothing short of child pornography, according to her lawyer.
I think it's a brilliant scheme. If it works, I'm all the more ready to join an all-male class action lawsuit against our own mothers for showing embarrassing photos to family and strangers of us making our first poop on a pot. We could all call our first serious girlfriends as witnesses.
While I'm at it, I could sue my mom for breaking my teeth.
She did not do this in a violent rage. She did so by gifting me a slice of homemade bread she had made from a bread maker, an impulse buy from the bargain section of her local supermarket. While modern washing machines can detect when you've put delicate items on the wrong cycle, this cheapo bread maker couldn't detect that my mom had mixed the whole dough with seeds, grains, and gravel.
I remember the event to this day. I went to visit mater and pater at the chateau with the intention of fulfilling the usual filial obligations: assuring mum that I was eating enough (not enough gravel for her taste, apparently) and trying to explain to dad once again. what I did for a source of income. "So you make computers?" He asked each time. No, dad, I'm a journalist for personal computer magazines. "So you are interviewing computers?" " No, I just reviewed them and wrote about them. "And people read that, don't they?" etc.
While I won't be buying a toothbreaker bread maker, sorry anytime soon, the supermarket is obviously focusing on its target buyer based on customer data. It's a polite way to admit that they can see me coming. Recent additions to the Trash Mountains include USB adapters, rechargeable batteries, and cable ties. And more and more specific screwdriver sets that support obscure screw types that no normal person would know about.
These are just for me, no one else. It's just as good that I haven't been able to buy any of the clothes on offer so far. I'm not that proud of not wearing a $ 3 t-shirt, but the smallest size they sell is XXXXXXXL – which gives you an idea of ​​the typical customer at this particular store. I had considered buying a pair of men's boxers and using it as a chair cover.
No problem, I'll just stick with my current set of hexes.
As I walk down the aisle to the exit, I try not to be distracted by the new bullshit that hit the discount shelves that morning. I don't have time for this …
Oh listen, I might need it! And what is it? Oh it will be handy someday, I'm sure.
I walk out of the store 15 minutes later, my arms stuffed with cable splitters, a retractable garden hose, voltmeter, four sets of Christmas LED lights (white only), two unbranded robot vacuums, and an IoT portable yogurt maker.
At home, Mrs. D asks me if I have thought of collecting tomatoes.
Oh, whatever, whatever.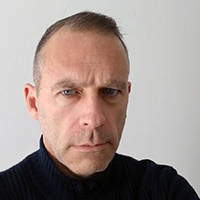 Alistair Dabbs is a freelance tech enthusiast, juggling tech journalism, training and digital publishing. The only place you can't make an impulse purchase is the Apple Store. Nobody says "Oh look, there's a USB adapter for $ 80, that'll make a great stocking fill." More than Auto-save is for wimps and @alidabbs.